QR code payments are short for Quick Response code payments because they allow users to access information almost right away. Like all things electronic, their usage grew by an impressive 11% in the pandemic's wake. Although QR codes have only now made a comeback in North America, they're already wildly popular in Asia.
With these facts in mind, let's see what these contactless payments are all about.
QR Code Payments: At a Glance
QR codes are two-dimensional codes that can store over 7,000 characters. These barcodes store information on both the seller or service provider and the customer.
These little barcodes have the power to turn your smartphone into a mobile payment system. By scanning them with your phone camera, you can make instant payments right there and then.
QR Code Payments: Inner Workings
The QR code payment process is pretty simple. It only involves three steps.
Scan the code with your camera.
Click on the push notification to fill out your payment details.
Confirm the payment.
If you're a repeat customer, the mobile payment system would probably remember you, meaning you won't have to go through step 2 and can go straight to confirming your purchase.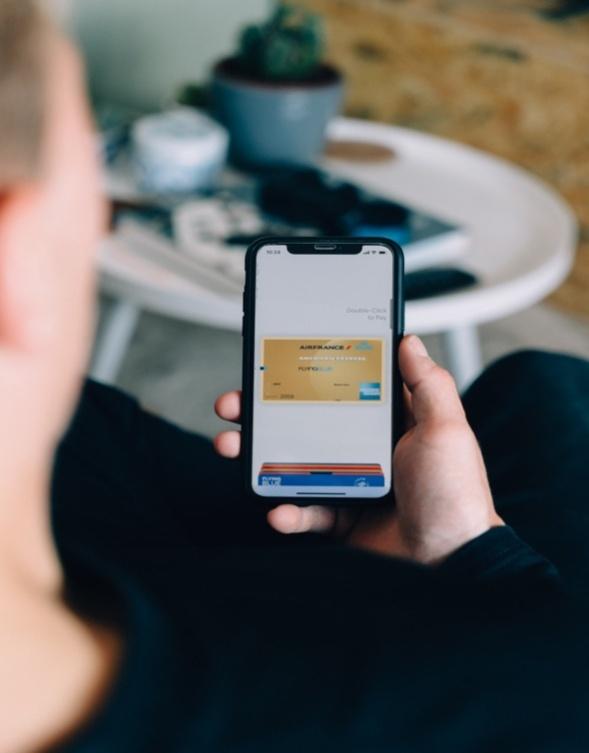 QR Code Payments: Perks and More Perks
QR code payments have been around for the better part of three decades, but it took a global pandemic for them to gain traction. Here are the benefits that made them such an appealing prospect.
Security

The mass transition to electronic payments raised data security issues. There was suddenly this influx of financial information that was very vulnerable to malware. QR code payments offered a way around this.

They protected credit card details under a double layer of encryption and tokenization. This meant the information wouldn't be stored with the merchant, nor would it be vulnerable to theft.

Affordability

QR code payments enabled merchants and service providers who only accepted cash to accept card payments. They don't even have to spend money on a card reader because it comes in the form of a free invoicing app and charges the user a 2.5% fee on every transaction.

QR code payments have streamlined mobile payments in the post-pandemic world. Learn how they work and what benefits they offer the seller and buyer.

Flexibility

QR codes can be both static and dynamic. Static codes are printed barcodes for restaurant menus, hotel rooms, social media links, signs, etc., and can be used over and over again.

On the other hand, dynamic codes are intended for single use only and are generated by the merchant for instant payments.
Only the Best Payment App for Your Business
Find the above features in a top mobile payment system like ScanPay and take payments from several digital wallets, including Apple Pay, PayPal, Google Pay, credit cards, debit cards, and bank transfers.
Download today, make the most of those cashless transactions and avail the same services at a 2.5% transaction fee, and nothing else.
Contact us for more information about our mobile payment solution.